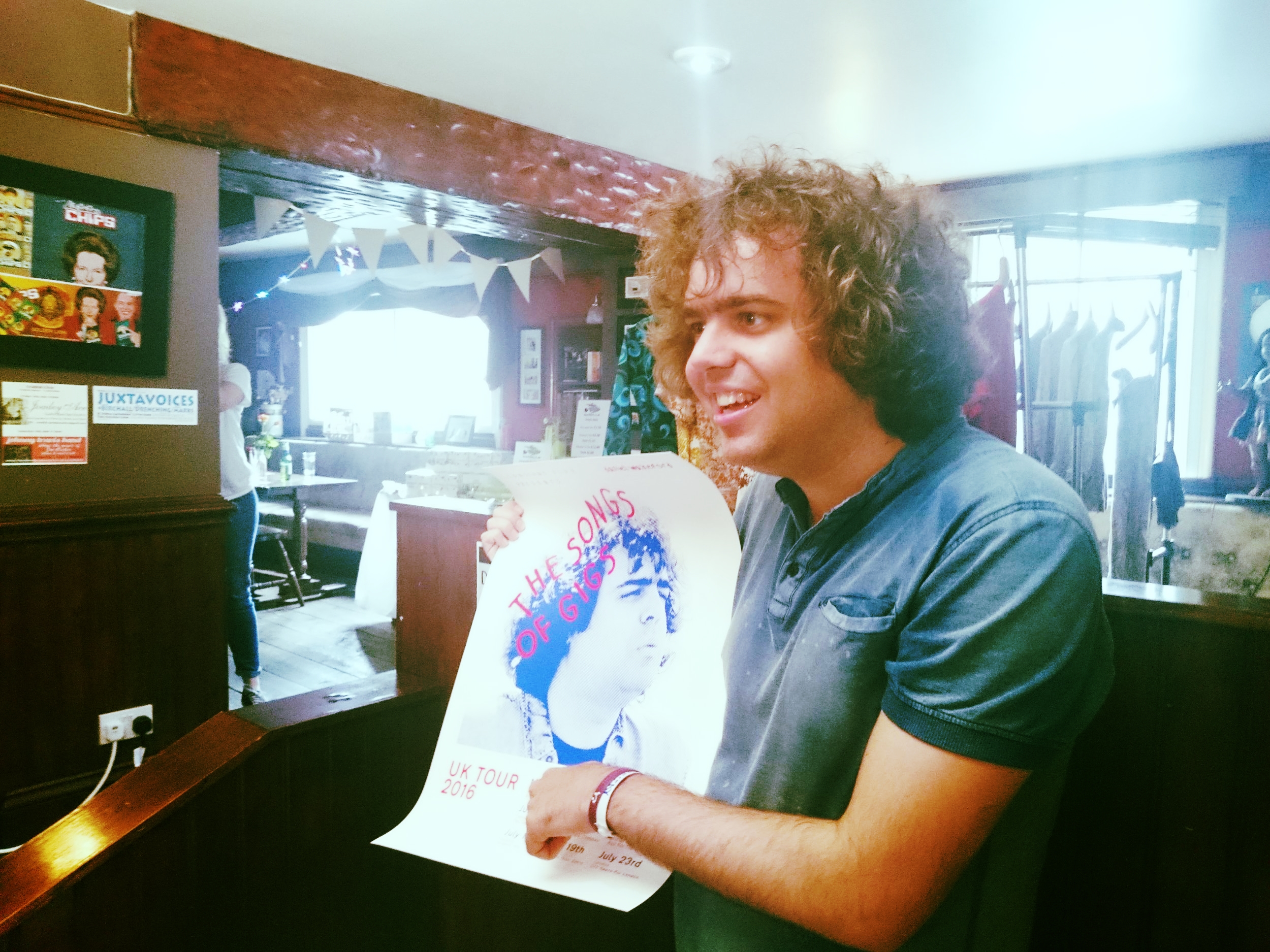 Daniel Wakeford
We worked with Constant Flux and Carousel to create marketing materials for the Summer 2016 UK tour, of their artist Daniel Wakeford. Promoting his album, "The Songs of Gigs".
Daniel is a singer-song writer from Brighton and important part of the UK's learning disabled music scene. We worked with a logo designed by Daniel, his favourite colours and made a font from this handwriting. We designed a t-shirt, poster and flyer for the tour.
Constant Flux support learning disabled musicians access
the UK's large DIY music community. Taking inspiration from DIY and punk to encourage more learning disabled musicians to play, make music and tour.

Carousel is an organisation based in Brighton that puts learning disabled people in control of their art; in film, music, performance and production.